Contact Us
Billionaire Family Office
328 Crandon Blvd. Suite 223
Key Biscayne, Florida 33149

  Phone: (305) 333-1155

  Fax: : (480) 772-4041

  Office Hours: 8:30AM – 5:00PM PDT
Richard C. Wilson: Founder and CEO
Richard C. Wilson helps $100M+ net worth families create and manage their single family offices and currently manages 14 clients including mandates with three billionaire families and as the CEO of a $500M+ single family office and Head of Direct Investments for another with $200M+ in assets. Richard is also the founder of the Family Office Club, the largest membership-based family office association (FamilyOffices.com), along with equity holdings in the training, single family office management (SingleFamilyOffices.com), investment conference, search, data research, physical bullion, private equity (PrivatEquity.com), food, and energy industries which do over $10M a year in combined revenue.
Through operating the Family Office Club Association Richard has created the first platform business focused on the family office industry. He has spoken at over 150 conferences in 17 countries, has the #1 bestselling book in the family office industry, The Single Family Office: Creating, Operating, and Managing the Investments of a Single Family Office and a recently released book called How to Start a Family Office: Blueprints for Setting Up Your Single Family Office. Richard has his undergraduate degree from Oregon State University, his M.B.A. from University of Portland, and has studied master's level psychology through Harvard's ALM program while previously residing in Boston. Richard currently resides 10 minutes from downtown Miami on the island of Key Biscayne, Florida with his wife and two daughters.
Check the background of this investment professional on FINRA BrokerCheck
Theodore O'Brien: Managing Director
Theodore serves as Managing Director at Billionaire Family Office and the Family Office Club association. In this capacity, Theodore works directly with private businesses seeking expansion capital, strategic partnerships, or a sale. He maintains an extensive network of private equity and alternative investments firms, with an emphasis on co-investments with family offices and other LPs. At Billionaire Family Office, Theodore focuses on healthcare, hospitality, energy, consumer products, manufacturing and other sectors of particular interest to family offices.
Theodore's background is in capital raising, business management, and operations. In addition to his work with family offices, Theodore oversees all activities of Wilson Holding Company, a diversified media company that includes Wilson Conferences, Wilson Training, and other operating businesses. He has edited and contributed to many publications and books including The Family Office Book: Investing Capital for the Ultra-Wealthy (Wiley, 2012), The Hedge Fund Book: A Training Manual for Professionals and Capital-Raising Executives (Wiley, 2010), The Visual Guide to Hedge Funds (Bloomberg Financial, 2014), and most recently The Single Family Office (2014).
Theodore has a Bachelor's Degree from the University of Oregon and holds Series 7 and Series 63 securities licenses. Based in Portland, Oregon, Theodore is an avid networker and travels frequently to visit clients and host quarterly Family Office Club conferences.
Check the background of this investment professional on FINRA BrokerCheck
Tyler McNicholas: Deal Origination Team Lead

Tyler McNicholas helps run our deal origination team by organizing our internal databases, data researchers, deal mandates and making sure these are all aligned to produce consistent leads for our buy-side clients. Tyler has experience in sourcing food, consumer, manufacturing and aerospace deal flow for past client mandates.  Tyler is skilled at navigating complex lead databases and managing a small nimble team to quickly move forward on new and past buy-side client mandates.
Tyler's background is in marketing, sales, and client services and he holds a Bachelor's degree from Western Oregon University.
Rafael Tassini: Deal Origination Associate
Rafael Tassini has been conducting research for the Family Office Club and related work for over 5 years now.  Rafael is currently helping originate deal flow through the 500+ emails we receive daily and our proprietary databases of deal makers and lower middle market businesses.
Rafael is trained in research, analysis and capital raising and continues to help our team improve our products and services each year. Rafael is always creating and researching new areas of the family office and wealth management space.
Charles B. Wilson: Resource Development Specialist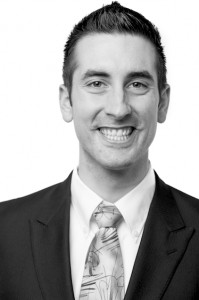 Charles B. Wilson helps develop many of the Family Office Club resources from audio interviews to training materials and video content. Charles helps produce and edit training videos, video recordings of team member speeches at conferences, audio interviews and other family office resources.
Charles has spent time recently helping us produce new family office training resources and improving the overall experience at the Family Office Club website.